What is Dental Tourism in Kolkata?
Dental tourism is a kind of medical tourism that involves traveling to another country or city to receive dental care at a lower cost or to access specialized treatments or medical procedures that may or may not be available in one's home country. This has become increasingly popular because it's an affordable way to get high-quality dental care while exploring a new place and learning about a different culture. Kolkata, India is one of the popular destinations for dental tourism, offering world-class dental services at a fraction of the cost compared to other countries.
Dental Tourism in Kolkata is a budding concepts for a planned vacation along with total Dental solution and care. Dental treatment are very costly in most of the European and American countries. By opting dental tourism, one can enjoy holiday and receive services related to Dentistry such as Dental Implants at a very affordable price. Here are some great reasons to take a chance on dental tourism:
Why Go to Another Country for Dental Tourism?
Embark on a transformative dental journey through dental tourism in Kolkata ,India, where a world of exceptional care and captivating experiences await you. India stands out as a premier destination for dental tourism, offering a myriad of compelling reasons to choose it for your dental needs.
Beyond dental care, India offers an enchanting cultural experience that seamlessly blends with your journey. Immerse yourself in the rich tapestry of traditions, heritage sites, and diverse landscapes that India has to offer. From majestic historical monuments to breathtaking natural wonders, each region of India presents a unique and unforgettable experience.
Dental tourism in Kolkata combines affordability, expertise, advanced facilities, language proficiency, and a captivating cultural experience. Discover a world where your dental health is transformed, and your senses are awakened to the wonders of India. Embrace this opportunity to not only enhance your smile but also embark on a memorable adventure that will leave an indelible mark on your heart.
How to Prepare for Dental Travel?
Choosing dental tourism you are probably imagining a travel abroad, visiting beautiful countries, treating your teeth and enjoying your time. All of this, of course, is true, but there will be nothing pleasant if you forget to take care of some small, important things.
To prepare for dental travel:
Research and choose a reputable dental clinic.
Schedule a consultation and treatment plan.
Make travel arrangements and gather necessary documents.
Ensure effective communication, considering language barriers.
Consider financial aspects and explore payment options.
Visit your local dentist for pre-travel check-up.
Plan for post-treatment care.
Keep emergency contact information handy.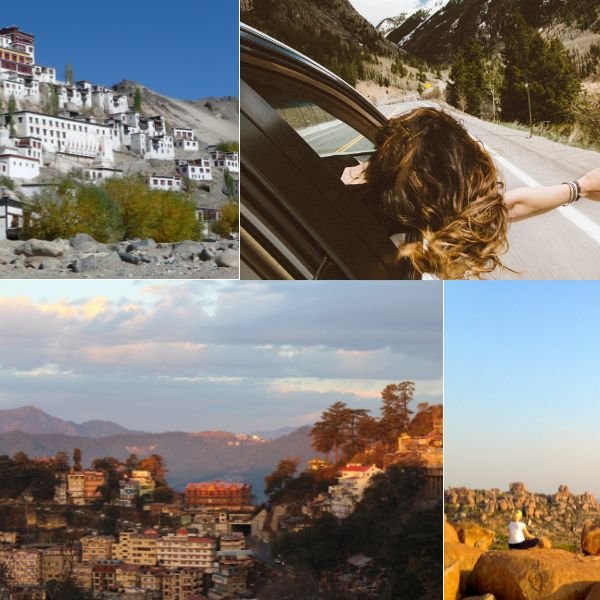 Benefits of Chosing Dental Tourism in Kolkata
Cost Effectiveness: Compared to equivalent services in other countries, surgical procedures in kolkata are far less costly. The cost of the therapy will be paid for in your own currency, but the total will be determined after translating Indian Rupees to dollars, pounds, dirhams, or any other applicable national currencies. A root canal surgery may be performed for as cheap as 40 USD in a kolkata hospital, whereas metal-infused dentures cost about 120 USD each tooth. In contrast to these costs, dental care in the majority of foreign countries starts at just $100 for an extraction.

If you're still unsure about dental tourism in kolkata, perhaps the benefits listed below will convince you. Here are some of the most convincing justifications that will remove your hesitation about dental tourism in Kolkata.

No language barrier: There won't be a communication problem as English is widely spoken in India. You can easily converse with the dentist and the majority of people on the street as long as you speak English.
Accommodations: You can find accomodation that is suitable for your needs. There are various alternatives to choose from, including guesthouses, moderately priced luxury hotels, vacation rentals on Airbnb, and hostels. There are several five-star hotels with premium guest rooms available if you absolutely want something more upmarket
Why chose Dr Anuradha Dental clinic as your dental tourism partner in kolkata?
kolkata, which is an amazing showcase  ancient and modern- is home to millions of people and century-old monuments. Kolkata's   heritage, fascinating outdoors, mouthwtering  cuisines are significant chapters in the book of India's history.Every year, hundreds of people choose to visit the vivacious, lively city as their favourite. Kolkata has a umber of  multi speciaity dntistry facilities but Dr Anuradha  Bose Dental Clinic is the best among those and  takes great satisfaction in providing patients with first-rate dental care and a pleasant experience in general.
Discover the perfect blend of dental excellence and tourism in Kolkata. Experience world-class dental treatments at affordable prices while exploring the cultural wonders of this vibrant city. Our skilled dentists offer a wide range of services, from cosmetic dentistry to implantology, ensuring top-notch care. Enjoy the convenience of modern dental facilities, English-speaking staff, and personalized treatment plans. Combine your dental journey with the rich history, delicious cuisine, and cultural heritage that Kolkata has to offer. Embrace dental tourism in Kolkata for a memorable experience and a healthy, beautiful smile.
Dental Treatments Offered at Best Dental Tourism in Kolkata
Kolkata is well equipped with quality hospitals and experienced dentists that assure reliable treatment. Many dental tourism providers in Kolkata offer you worthwhile dental packages. Most of them include the following dental surgery/treatment options:
Dental Treatments Price in The World
| | | | | | |
| --- | --- | --- | --- | --- | --- |
| Procedure | USA | Mexico | Hungary | India | Our Clinic |
| Dental Implants | $2990-$5000 | $990 | $1000 | $525-1012$ | $400 (Rs30,000-55,000) |
| Root Canal Treatment | $800-1200$ | $369 | $360 | $200 | $120 (Rs5000-Rs 8000) |
| Crown | $750-1000$ | $299 | $285 | $80 |   |
| Teeth Whitening | $150-300$ | $70 | $70 | 25-$30 | $120 (Rs- 7000- Rs 12000) |
| Wisdom tooth removal | $250-500$ | $120 | $180 | $90 |   |
| | | | | | |
| --- | --- | --- | --- | --- | --- |
| Procedure | USA | Mexico | Hungary | India | Our Clinic |
| Dental Implants | $2990-$5000 | $990 | $1000 | $525-1012$ | $400 (Rs30,000-55,000) |
| Root Canal Treatment | $800-1200$ | $369 | $360 | $200 | $120 (Rs5000-Rs 8000) |
| Crown | $750-1000$ | $299 | $285 | $80 | |
| Teeth Whitening | $150-300$ | $70 | $70 | 25-$30 | $120 (Rs- 7000- Rs 12000) |
| Wisdom tooth removal | $250-500$ | $120 | $180 | $90 | |
Your Dental Journey at Best Dental Tourism in Kolkata
Explore and engage in a comprehensive discussion of all viable treatment options available for your dental concerns, enabling you to select the optimal solution that suits your needs. Through personalized treatment planning tailored to your specific requirements, we aim to alleviate any anxieties or uncertainties you may have.
Best Packages for Dental Tourism has soared in western countries. While medical treatments may be covered by some insurance companies, many foreigners find themselves without any dental treatment insurance and have no choice but to pay for their dental treatments themselves. For the millions of un-insured people, dental tourism in India are a practical option
Premium Dental Treatments Before and After
Our Dental Treatments before after photos speak for themselves. They show the difference that Our Doctors can make to your life with a natural Smile, Restore Missing Teeth and complete Dental Care success.